LED Lashes Make Future Fashion Fun
June 30, 2017
F.LASHES are wearable electronic and interactive cosmetics. LED Lashes are the cosmetic accessories of the future. They are worn as easily as ordinary fake lashes, and users can choose from a range of colors and unique lighting effects.
F.lashes consists of a controller and a pair of colored LED Lashes. The controller has a motion sensor that detects head turns or tilts and body movements such as jumping or dancing. The lightweight LED Lashes connect to the controller using thin, barely-visible wires that can easily be hidden.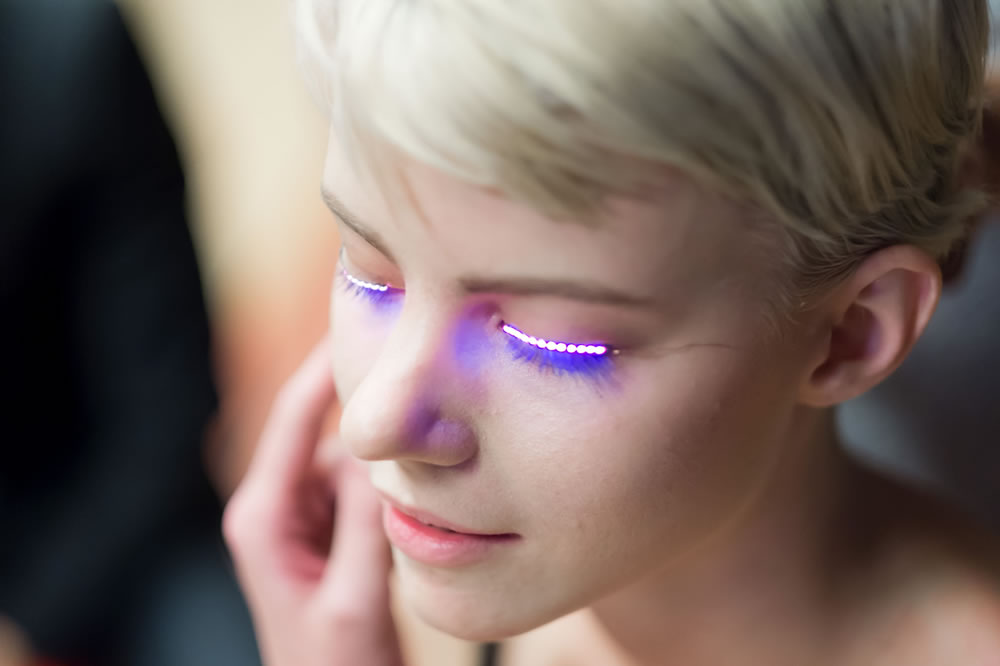 The tiny LEDs on each lash are individually addressable and offer unique lighting effects like scrolling or sparkling. The light emitted is barely noticeable to the wearer and does not affect their vision. It is similar to wearing a head-mounted lamp where the light is cast forward and not into the eyes.
F.lashes are powered by a 3V coin battery. They are not affected by perspiration or mild weather. When used properly, the LED Lashes have little risk of harm and do not emit any noticeable heat and are cool to the touch. They will last for over 4 hours on a single coin battery which can easily be replaced. The LED Lashes can be applied using standard, store-bought lash adhesive. If treated with care, they are reusable.
F.LASHES on Kickstarter