Diversity in Science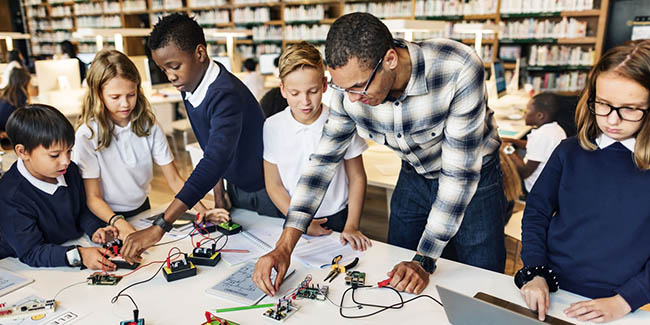 Diversity in science, and in society, is one of the core values that FutureForAll.org was founded on, a future for all.
Historically, in the United States, science and engineering fields have had particularly low representation of women and members of several racial and ethnic minority groups. More recently, however, women and racial and ethnic minorities increasingly have been choosing a wider range of degrees and occupations. – National Science Foundation S&E Indicators 2018.
Diversity helps science because people from different backgrounds might look at a problem or an idea from different perspectives, which can lead to new and better scientific discoveries.
The future will be better if we all work together. If you know of a group, organization, or resource that should be added to the list below, please let us know.
Alliance for Diversity in Science and Engineering - to increase the participation of underrepresented groups
Black in AI - to increase the presence of Black people in the field of Artificial Intelligence
Black Girls Code - empowering girls of color ages 7 to 17
Building Diversity in Science - to inspire, empower and support underrepresented groups students in the pursuit of STEM careers
Diversity in Computer Science - Code.org
Diversity Gaps in Computer Science - Gallup
Diversity Alliance for Science - promoting the economic growth of diverse businesses
Diversity in science - The Royal Society
The scientific community: Diversity makes the difference - University of California Museum of Paleontology, Berkeley
The Tech Talent Charter - Commitment by organisations to deliver greater diversity in the tech workforce of the UK
Women in Science - FFA
Workplace Diversity - Science Magazine