Please do not get the impression that I am using the popular media trend of fear-mongering to try and rally you into a global fight against the evils of technology. I will probably take a nap after this.
It's just that I have a terrible habit of looking forward to a brighter side of the future. So to be fair, I offer you five future technologies that might wipe out humanity (or change it dramatically). Have a great day! Five Terrifying Future Technologies (Flash)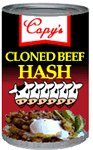 Nanotubes have slipped into my sunscreen with the stealth of a cloned kitten. Why are products that use nano or bio technologies not clearly labeled?


Some of the smartest individuals I know, suddenly remember their kids have soccer practice when I mention the latest tech breakthrough.
Future Technology and Society
They're Just Not That Into Us

SETI projects have scanned the sky for over 40 years looking for an intelligent signal. Could our level of intelligence be unique in the universe? Intelligent life

Wealthy, Healthy and Wise

When they first hit the market, future technologies like memory implants and longevity drugs, may only be affordable to a small percent of the population. What scenarios could lead to human enhancement technologies for all? Transhumanity
Homework Help

Need help with your science homework? Handpicked links for students of all ages to science and technology home work help sites. Homework help


Ready or not, here it comes. In the next 20 years, nanotechnology will touch the life of nearly every person on the planet. The potential benefits are mind boggling and brain enhancing. But like many of the great advancements in earth's history, it is not without risk. Here are some of the risks posed to society by nanotech.