Robotic Pets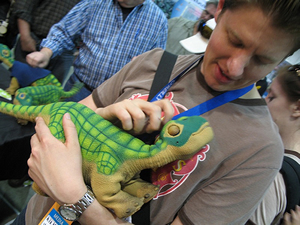 Robotic pets
Your first interactive robot may be a cyberpet.
Robot pets have the potential to be useful in many ways. Some robopets are being used to remind the elderly to take their medication. In Japan, robotic pets are being used as companions.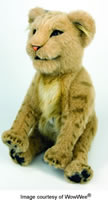 Pet Robot
This realistic lion cub robot from the WowWee Alive™ series has blinking eyes, an animated mouth and an internal micro-controller with recorded lion cub sounds.
Lion cub's sensor's are activated when you pet or hold it and will purr and mew.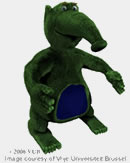 Probo
Initially developed as a robotic friend for hospitalized children, Probo is more than just a toy, it is an intelligent and huggable robot, having a personality of its own. Probo uses sensors for vision, audio and touch to interact. By means of artificial intelligence, Probo is capable of understanding and expressing emotions.

Robot Pet Articles, Blogs and Web Sites
All Links open in a new window. Bold = Recommended. Links do not imply endorsement.
References
Title
Description
Robotic Pets
Article by ffa
Image courtesy of mikewade